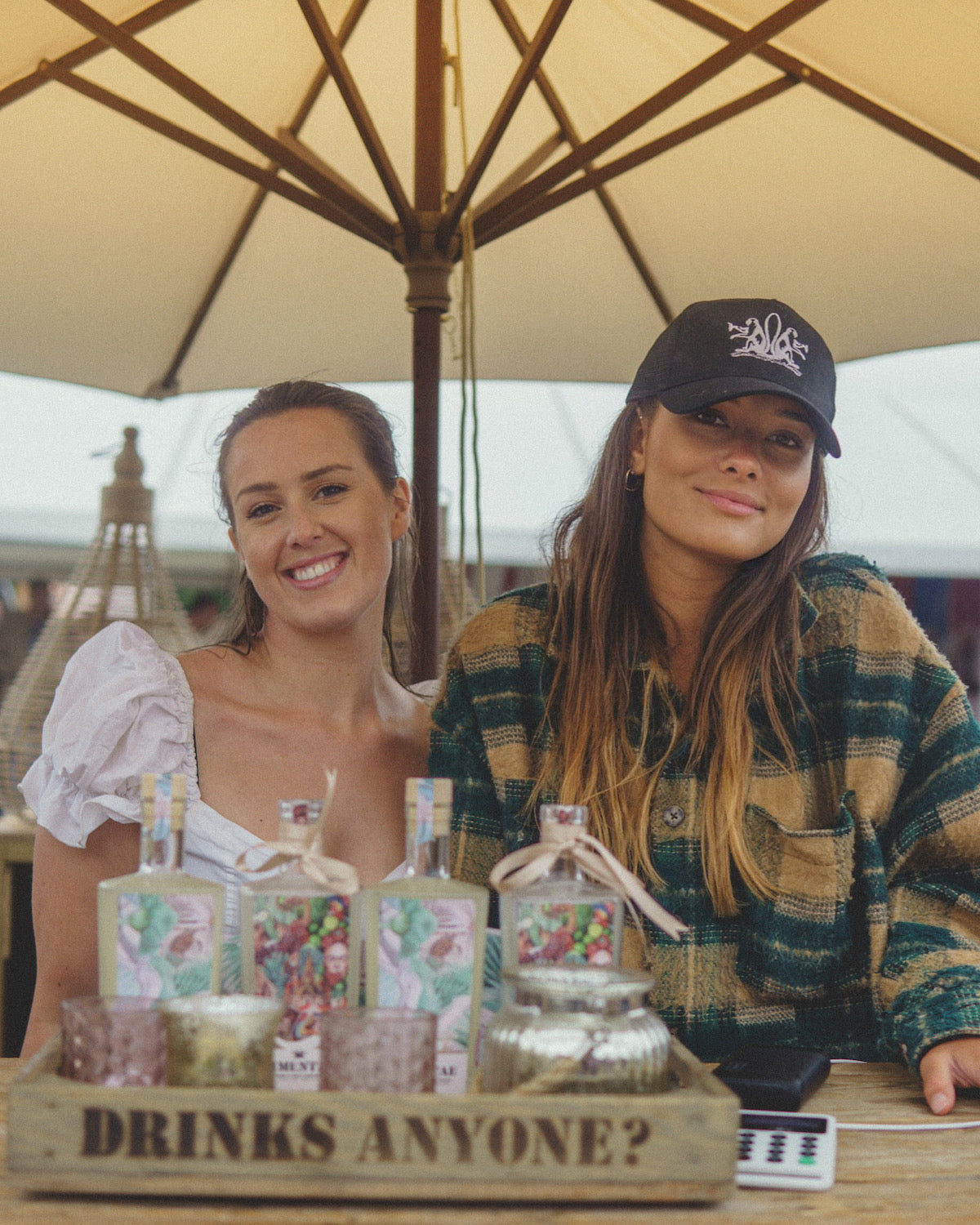 MEET ALICE & WYNTER
Being based in London, we have become far too familiar with the dismissive reactions at the mention of tequila. The shot-fuelled culture in the UK has led to too many nights people would rather forget. Enough was enough, so we set out to showcase the magic tequila has to offer when balanced correctly. Our aim? To liberate the way people enjoy tequila!
We're crafting bar quality cocktails to offer allure and adventure, whilst celebrating the beauty and complexity of tequila . Wrapped in bespoke artwork, our bottles tell the story of our brand, its Mexican heritage and the ingredients. 
We strive to build a brand around experience, sustainability and community. Our events help us to bring this to life and allow you to immerse yourself in an exotic oasis whilst sipping on our cocktails.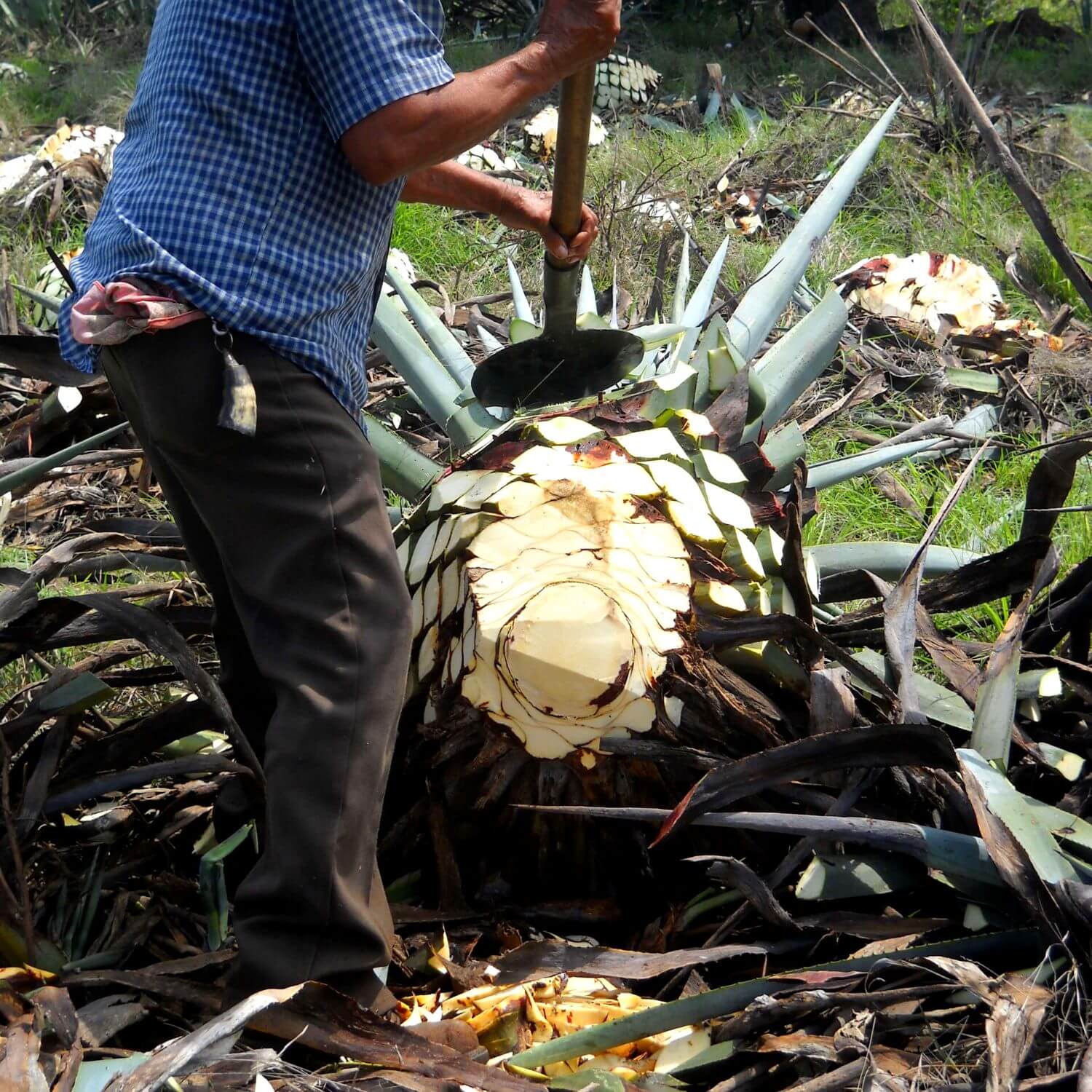 THE MAGIC OF MEXICO
Mexico is the magical place that inspired us to launch Pimentae. A country full of spirit, beauty and tradition, home to the agave plant. We were lucky enough to learn first hand about the heritage and craft behind tequila. Our cocktails are crafted to celebrate and enjoy this beautifully complex spirit and we focus on sourcing ingredients that ensure quality of taste in every serve. 
We are proud partners of  El Tequileño, one of only 8 brands of tequila that is exclusively made at its own distillery. Recently, the distillery was rated #3 top distillery out of 130 distilleries! It has been family fun for over 60 years, produced in La Guarreña distillery in the old town of tequila and is still produced the same way it was since it was founded in 1959. Blanco is aged for 14 days in American Oak which gives it more balance and complexity.. As a brand they are dedicated to craft and quality whilst ensuring all their production is eco-friendly.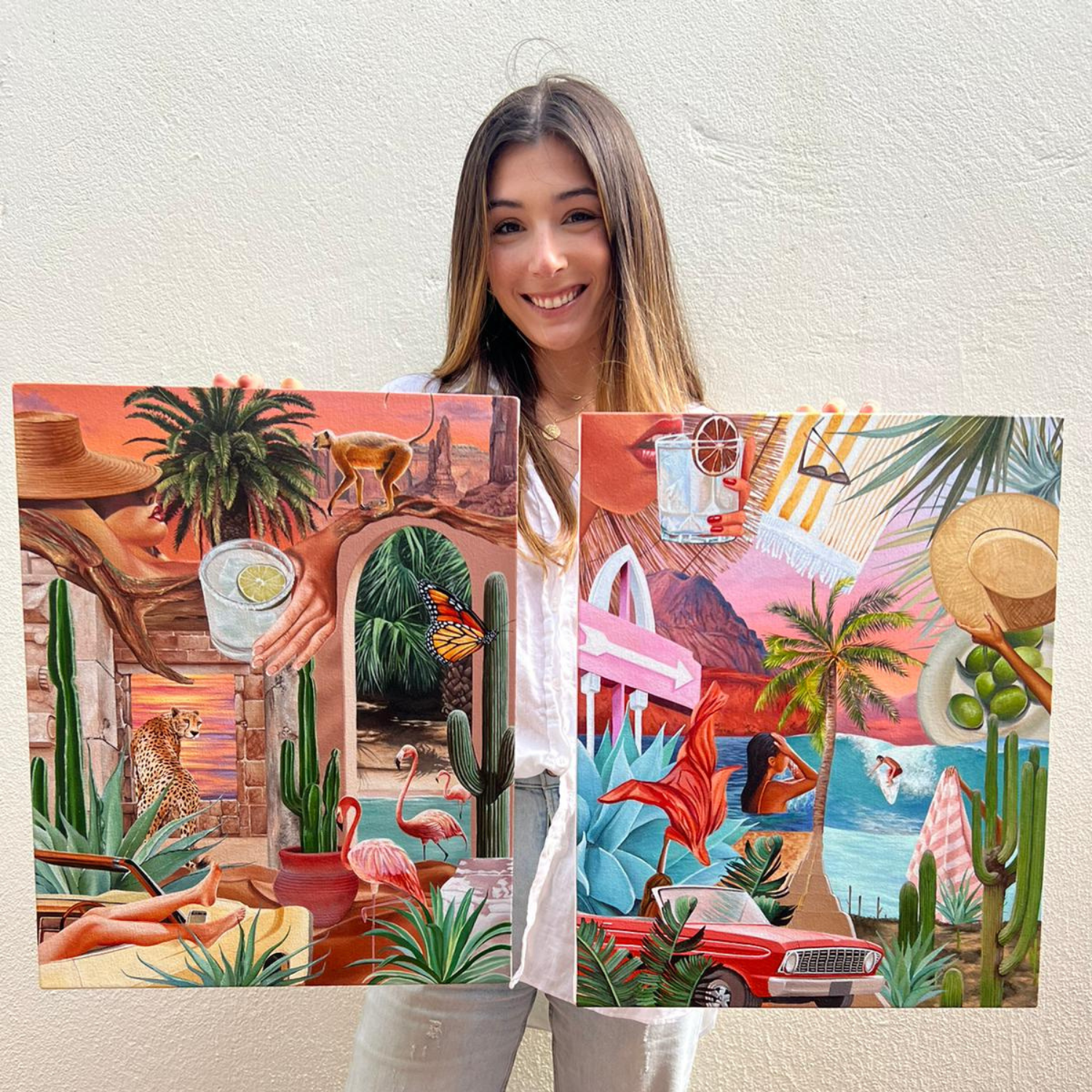 THE ARTIST
Our latest product, the Tommy's Margarita, is wrapped in bespoke designs by artist Morgan Dagata. Morgan is a photorealistic painter, creating vibrant, captivating compositions.
Residing in Bermuda, she is inspired by the energy and vibrancy of her local flora and fauna. She submerses herself in her surroundings and captures imagery of the subject matter that speaks to her most. Experimenting with colour, composition, and technique, she blurs the lines of reality and imagination, slowly bringing her subject to life.
Painted in acrylic, each piece celebrates life, colour, feeling and the roots of tequila to tell the story of a cocktail that enhances any moment and transports you to a state of utopia. Morgan has brought the essence of our Tommy's Margarita to life.
TOO GOOD TO BE THROWN AWAY
To us, sustainability is a core part of being a successful brand and we strive to act in an ethical, transparent and responsible way, with the aim to become B-Corp certified by 2024.
100% plastic free, recyclable bottle & packaging.
A bottle designed to be upcycled through content that inspires new stories. Drink responsibly, reuse creatively.
All natural, vegan products made in the UK.
1% of monthly revenue donated to S.A.C.R.E.D. A not-for-profit corporation that helps improve the lives and environment in the rural Mexican communities where heritage agave spirits are made.
SUSTAINABILITY